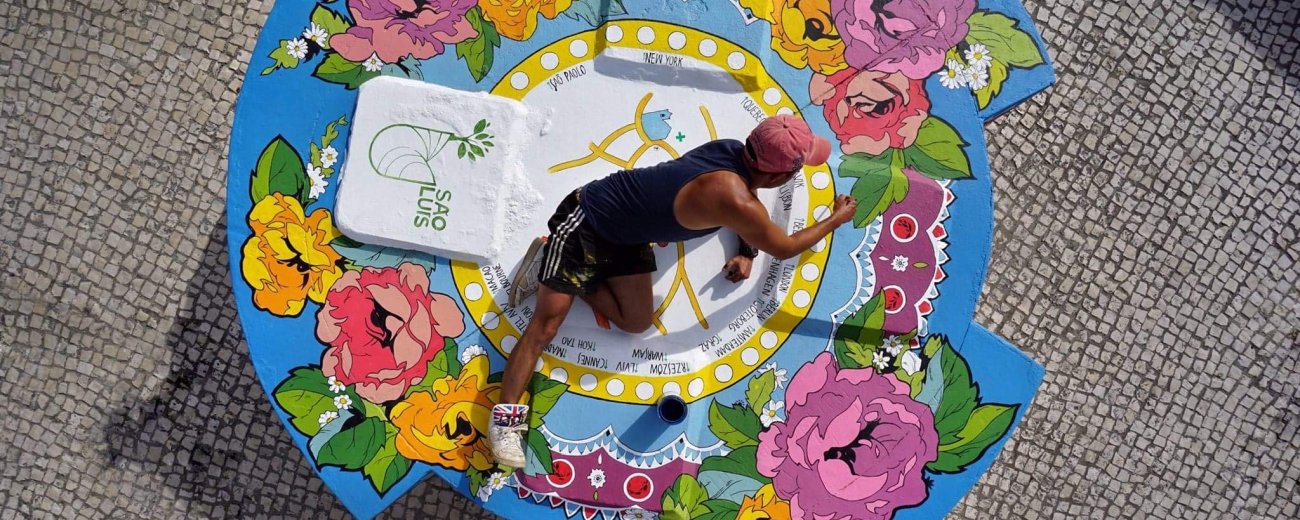 Once Upon a Well
There is an old well in a small town of Sao Luis, near to where I live in Portugal. It used to be a main source of water for both people and animals who lived here. Nowadays it is closed off with a white dome and has no real impact.
Fernando, a mayor of the town had a brilliant idea to bring it back to life. He asked me if I could team up with local youth, design a new look for the old well and we could all paint it together.
It is so nice that with small communities everybody becomes a part of daily life. Projects like this one also give a chance to younger generations to participate and to express themselves. It was a pleasure to be working alongside them and even my limited knowledge of Portuguese language was not a problem (quite the opposite, they defo taught me few cool expressions and new swear words:P).
Working in the centre of Sao Luis.
It took us almost one month to finish. But it was an incredible experience. Every passer by would engage in conversation, I had older people telling me stories about the well and teaching me history of the town. But my favourite part of the day was when local restaurant owners would come over offering me coffee or little snacks (sometimes full lunches and yes, I do like my food).
I am very proud of the final result and I hope the new Old Well will become a part of Sao Luis for years to come.
None of it would be possible without Fernando and support from CIN, who kindly gave us their best paints.